CBD and body care
The arrival of CBD in France has shaken up the usual conventions of the beauty world. Obtained from hemp, CBD (cannabidiol), offers countless benefits for the body and mind. After having seduced, for its effects reducing the stress and the pain, the CBD is declined in care for the body, the face, and the hair.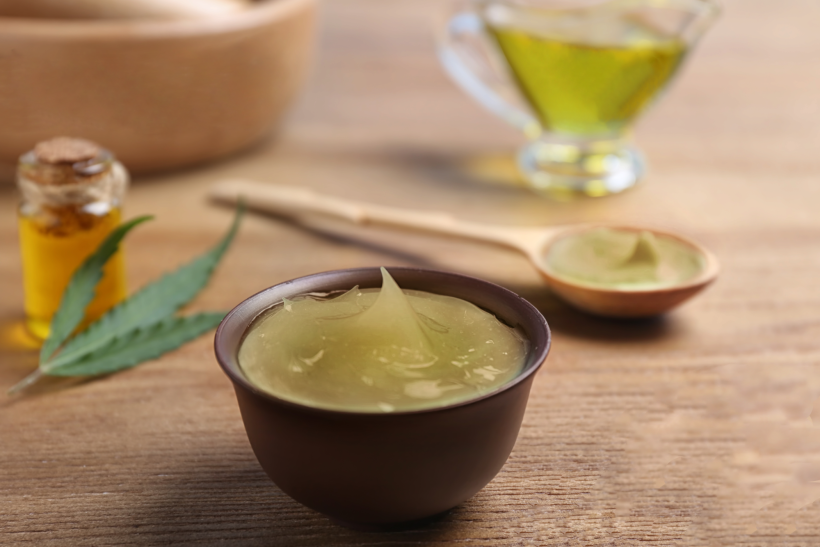 ---
CBD and body care
For a few years now, CBD has conquered the hearts of the French. Consumed in oil, gum, cream or balm, it has found a place in the essentials of many people. CBD is a molecule found mainly in the flowers of industrial hemp (Cannabis Sativa). It is important not to confuse hemp and recreational cannabis, in fact "cannabis" is a general name, designating a family of plants :
Cannabis Sativa, or industrial hemp : This plant is very rich in CBD (cannabidiol), and very poor in THC
Cannabis Indica : This is the recreational cannabis, illegally cultivated for its high THC content
Cannabis Ruderalis : This plant is low in both CBD and THC
THC is forbidden both for sale and consumption because of its psychotropic effects. CBD (cannabidiol) is not psychotropic, which is why its consumption and use are legal. CBD-rich hemp has been used by mankind for thousands of years, some scientists even believe that it is the first plant domesticated by man. Hemp was used as a source of food, clothing, paper, building materials, medicine, and beauty products.
Why choose a hemp skin care product ?
Our skin absorbs everything we give it, which is why more and more consumers are choosing to turn to natural products, whose composition is less obscure than some industrial products. Between soap, shower gel, hair or face care, body cream, lip balm, and even a touch of perfume, the quantity of different chemicals can be colossal. It is estimated that our skin is in contact with nearly 150 chemicals every day.
Natural products have many advantages, they contain more essential nutrients for the body, skin and hair. They are full of vitamins, fatty acids, trace elements, and valuable antioxidants. The benefits of some natural products have been known for thousands of years.
Hemp, for example, has been known to mankind for thousands of years. Archaeological evidence of the use of this plant has been found in various parts of the world, the oldest dating back to the Neolithic period. Hemp was used for its resistant fibers, its nourishing seeds, and its medicinal virtues. The oil produced from the seeds was used for its nutritive qualities, but also to treat the skin and hair.
This oil has remarkable characteristics, it is rich in polyunsaturated fatty acids omega-3 and -6, many vitamins (A, B1, B3, B4, B6, E), minerals, and a wide variety of amino acids. All these characteristics give it a restructuring, nourishing and anti-aging power.
Hemp and CBD care
We have seen the tremendous benefits of this plant, know that its potential is increased tenfold when CBD oil is added. Because this molecule supports our endocannabinoid system, whose CB1 and CB2 receptors are dispersed throughout our body, especially in the skin. CBD has many virtues all particularly interesting for a daily facial, a relaxing massage after sports, or hydration of the skin. Here is why use a care with CBD :
By providing hydration and nutrition, CBD will limit the aging of the skin and hair. The vitamins, omega-3 and -6 fatty acids, and trace elements contained in CBD oil will provide your skin with everything it needs to stay young and fresh. Moreover, the antioxidant properties prevent the proliferation of free radicals, responsible for the acceleration of skin aging.
CBD is a natural anti-inflammatory, and the majority of skin problems are related to inflammatory reactions. CBD oil, when applied to the face for example, can help fight against the excessive inflammation produced by the body. Extremely positive feedbacks have been reported to us thanks to CBD in the fight against acne, eczema, rosacea, or psoriasis.
Among the qualities of a CBD product, such as a cream or a balm, is its antibacterial properties. Bacteria are organisms that swarm on our skin. There are some that are beneficial to us, and others that can cause us some problems. Studies dating back to 2008 have highlighted the antibacterial ability of CBD, which is why its use in facials is a valuable asset in the fight against acne.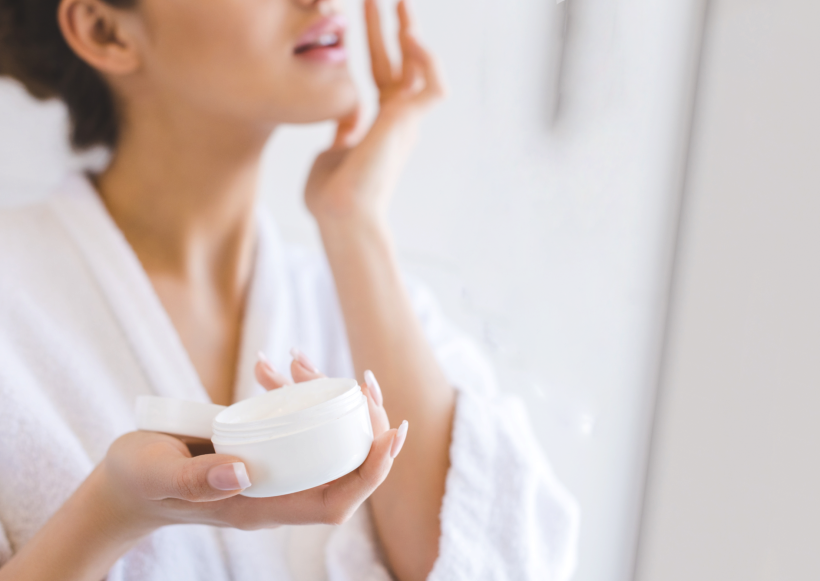 Which CBD products to choose ?
If there is a wide variety of CBD products, here are the 3 that we recommend especially for your body, your face and your hair.
CBD oil : Presented in bottles of different sizes, CBD oil can be used as a topical application, as well as a dietary supplement. A small pipette makes its use extremely simple. A drop on a pimple, or an inflamed area can work wonders.
CBD Balm : In summer, as in winter, it will take care of your skin, and help you fight the elements. It is also useful in case of acne, eczema, or psoriasis. The balm is rich in CBD, and essential oils.
CBD Cream : Specially formulated for the facial area, it supports the skin's natural ability to repair itself, and visibly reduces the appearance of fine lines, while restoring the skin's radiance.
Here are 3 tips to always use
Always choose products where the CBD has been extracted from the plant using the Supercritical CO2 technique. This is the only method we recommend, as it allows you to obtain ingredients of great purity.
Hemp is a soil purifier, so if the soil is polluted with pesticides, they could end up in the final product. This is why we will always recommend that you choose an organic product.
Is your CBD broad spectrum ? Take care to choose broad-spectrum products. It is associated with other cannabinoids that CBD will be able to make you benefit fully from its advantages.