CBD for horses
With more than 650,000 people, horseback riding is the 4th most popular sport in France, after soccer, tennis and basketball. There are just over 1 million horses in our country, which places it in second place in Europe behind Germany (1,300,500 animals) and ahead of Great Britain (950,000 animals). 2/3 of them are saddle horses and ponies. And like our other four-legged pets (dogs and cats), we can do a lot to ensure that they have a happy and healthy life. Let's see together why CBD oil can be a valuable ally for you and your horse.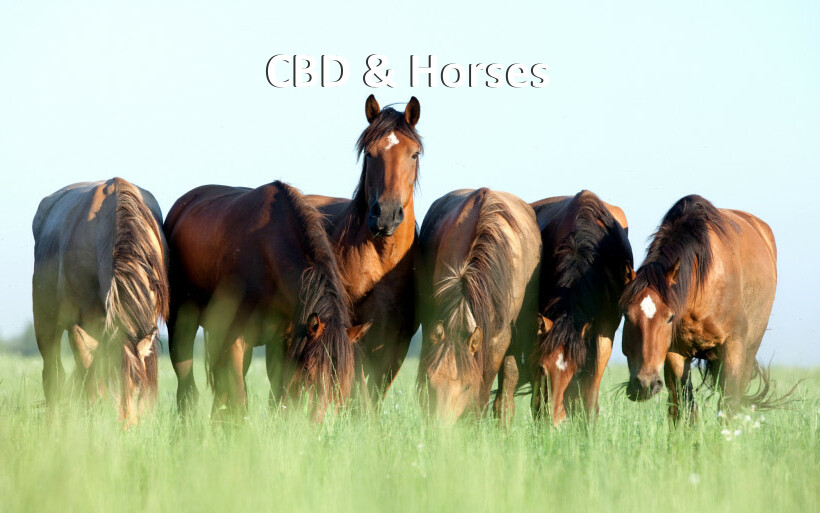 ---
What is the CBD ?
CBD (Cannabidiol) is a substance obtained from industrial hemp (Cannabis Sativa), and belongs to the family of cannabinoids. Famous for its numerous therapeutic virtues, CBD has already been the subject of numerous scientific studies. When we talk about cannabis, we sometimes think directly of THC, which is a psychotropic cannabinoid. Cannabidiol (CBD), has none of these effects, its sale and consumption is therefore perfectly legal in our country. Made from hemp, CBD is often used in the form of CBD oil, it is also in this format, very practical that we offer it to your animals. A few drops of CBD in their food, and that's all there is to it. What makes CBD so amazing is its amazing ability to work with the endocannabinoid system.
What is the Endocannabinoid System (SEC) ?
The endocannabinoid system (SEC), and the great actor of cell homeostasis, and a magnificent medical discovery dating from the end of the 20th century. It was only in 1988 that its existence was discovered. Its functions are numerous and all the physiological processes of our body and that of our animals (a horse for example) can resort to its intervention. To put things in perspective, and taking a great shortcut, we can say that the SEC is the system of systems (circulatory, endocrine, immune, skeletal, digestive, etc.). It is the great self-regulating system of any organism, it influences every bodily functioning, whether physical, mental or emotional. The SEC uses cannabinoids to transmit certain signals and regulate homeostasis.
Clinical endocannabinoid deficiency (CED)
According to neurologist Ethan Russo, a psychopharmacology researcher and renowned scientific author : "Clinical deficiency in endocannabinoids (cannabinoids produced by the human body) may explain why so many people are sick." Dr. Russo is Medical Director at Phytecs, specializing in the development of advanced therapies targeting endocannabinoid deregulation associated with inflammatory and metabolic diseases, insomnia, migraines, depression, cancer and eczema. The phytocannabinoids present in certain plants such as hemp, are comparable to endocannabinoids naturally produced by the human body or certain animals such as horses.
CBD, but for what purpose ?
Cannabidiol (CBD) not only provides the best support for the endocannabinoid system, it also has many other abilities. Thus, it can be used in horses suffering from arthritis, in anxious or aggressive animals and much more. (convulsions, joint problems, pain, etc.).