Growing Cannabis Sativa CBD in a greenhouse
Après avoir étudié la culture du Cannabis Sativa (chanvre) en extérieur (outdoor), et en intérieur (indoor), intéressons nous maintenant, à la culture du cannabis sous serre (greenhouse). Sous certaines latitudes cultiver le cannabis sous serre peut-être un choix judicieux, car il combine les avantages de la culture en extérieur avec ceux de la culture en intérieur.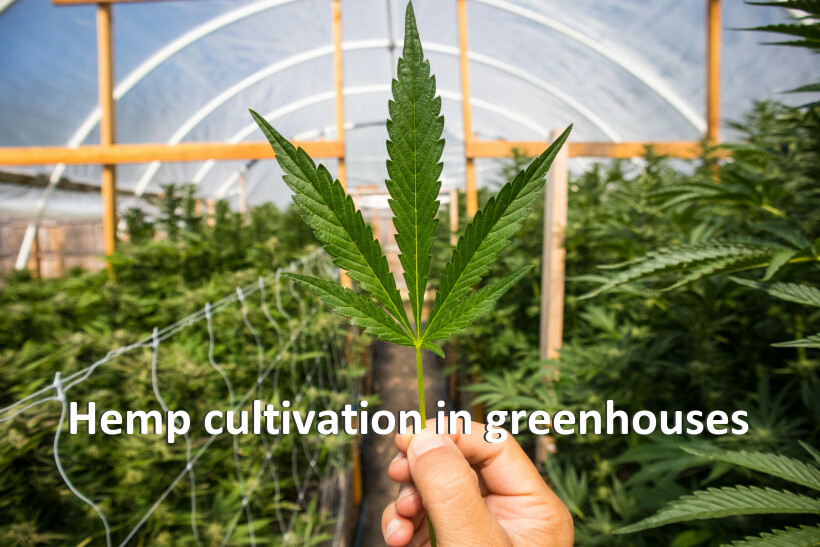 ---
The CBD (cannabidol)
The legalization of CBD (cannabidiol), allowed a considerable expansion of the culture of Cannabis Sativa. If today, the legislator recognizes a difference between CBD, and THC, it was not always the case. CBD and THC are, in fact, closely related, they are molecules from cannabis, called cannabinoids. However, there is a major difference between these two hemp products, THC is psychotropic, which is why it is prohibited in many countries, CBD is not psychotropic, which is why it is now allowed to be sold and consumed. Scientists have been interested in CBD for its therapeutic properties for decades. Among the hundred or so cannabinoids present in hemp, CBD is the one whose concentration is the most important in Cannabis Sativa for the production of CBD. The European legislation foresees that the culture is obligatorily carried out with a variety whose rate in THC is lower than 0,2 %, and of course with 0 % of THC in the finished product.
The culture of Cannabis Sativa
To produce a CBD (cannabidiol) of quality, certain cultivators turn to the culture in greenhouse, more commonly called culture greenhouse in the medium of the CBD. The greenhouse culture allows to cumulate some advantages of the indoor and outdoor culture, indeed this choice of production allows a harvest with beautiful flowers, and in quantity, according to the variety of hemp chosen. A greenhouse is a structure allowing to protect the plants from the cold, by creating conditions much more favorable than the local climate. The structure can be made of different materials, with a metal, wood or composite structure covered with large glass panels, or with tarpaulins that let light through.
How does a greenhouse work ?
A greenhouse uses the greenhouse effect by trapping the sun's infrared radiation, which will contribute to the heating of the interior environment. Openings equipped with ventilators allow to regulate the temperature according to the desired level, generally, between 20 and 25 degrees to obtain beautiful flowers rich in CBD.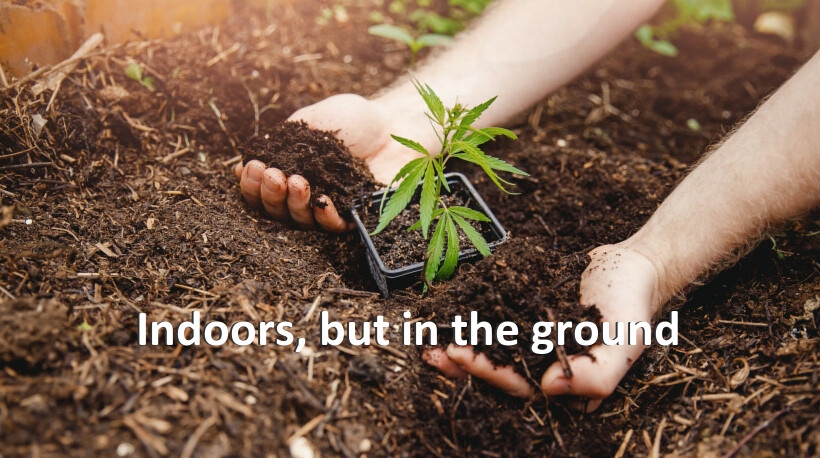 Advantages of greenhouse growing :
A better yield, growing hemp in a greenhouse allows a more or less advanced control of most parameters such as temperature, humidity, and even light.
A protection against diseases and pests, well protected in their greenhouse, the plants will be able to produce a quality CBD, protected from pests and diseases thanks to this closed environment.
A shelter against the bad weather : the greenhouse protects the plants from strong winds, violent rains or hail which can sometimes destroy the flowers rich in CBD at the end of the season.
An early culture, even out of season, for a production of CBD practically all the year.
Hemp can be cultivated in the ground, and not in pot as in the indoor culture. The roots develop much better.
Why is CBD so interesting for health ?
This molecule, discovered in the 40's, has a molecular structure close to THC, but without psychotropic effects, intoxication or euphoria. Since the year of its discovery, cannabidiol has been the subject of numerous publications (more than 1500), more than half of which have been published in the last 10 years, which shows the growing interest of the scientific world in this molecule with a bright future. You would like to remain in good health and enjoy an optimal comfort of life. Then you have everything to gain by making CBD your ally in well-being, since we all have an endocannabinoid system (ECS). The scientific community is constantly discovering the extraordinary therapeutic virtues of CBD. It is notably a powerful anxiolytic, painkiller, and antioxidant, etc.