The cultivation of Sativa hemp
The cultivation of Sativa hemp
The Sativa hemp, is a large plant not very demanding and robust, whose stem goes up at heights from 2 to 5 meters, with beautiful and long green leaves... Which resemble like two drops of water to that of the cannabis. But do not be mistaken, the culture of the Sativa hemp which we will speak about in this post is perfectly legal.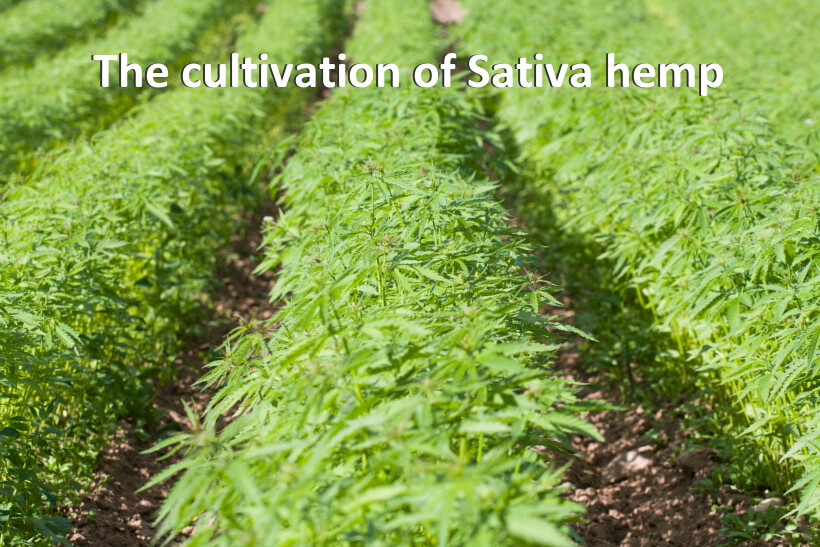 ---
From the seed and up to you
The hemp, it is the French name, the Latin name, is cannabis. But there are several cannabis as we have already seen here. The hemp is cultivated for multiple uses, its fiber, its seed or its inflorescences. (with a high concentration of cannabinoids, including our famous CBD)
Semences
Be careful, when a farmer wishes to start growing hemp in France or in Europe, he must comply with the regulations in force, which only authorize hemp varieties with a THC rate lower than 0.2%. Thus, only certified seeds will be authorized. Controls are regularly carried out by the authorities, in order to make sure that seeds with a THC level higher than the authorized limit cannot be cultivated. These authorized seeds were developed in the 1970's by INRA (National Institute for Agricultural Research).
Sowing
The hemp is sown from the beginning of April to mid-May depending on the region, in a soil well warmed by the sun's rays. The seed will be deposited about 2 cm underground, with a spacing of about 15 cm between each plant. More than 45 kg of seeds are needed to sow 1 ha of crop. For example, if we wanted to cover a soccer field (0.7 ha) with Sativa hemp, we would need more than 30 kg of seeds. 
The harvest
The weeks passed, the plants reached a good height and the flowering took place since 15 to 20 days. It is time to harvest ! The mowing generally takes place between the months of August and September, all the plant passes through, the stem, but also the seed called hemp seed. To cut these very resistant stems is not a small matter, and specific material will be necessary. Huge and expensive combine harvesters are thus deployed in the fields, the harvest is launched !
Each part of the hemp will have a different destiny and treatment. In a future article, you will know everything about what will happen to the stem, the seed, or the flowers.