CBD oil
Although CBD oil had already been sold in France for many months, the French Supreme Court confirmed on Wednesday, June 23, 2021 the legality of the sale of cannabidiol. France is thus partly making up for its delay in terms of legislation towards the very controversial Cannabis. To understand why CBD oil (cannabidiol) creates so much excitement, come with us to discover the amazing effects of CBD oil.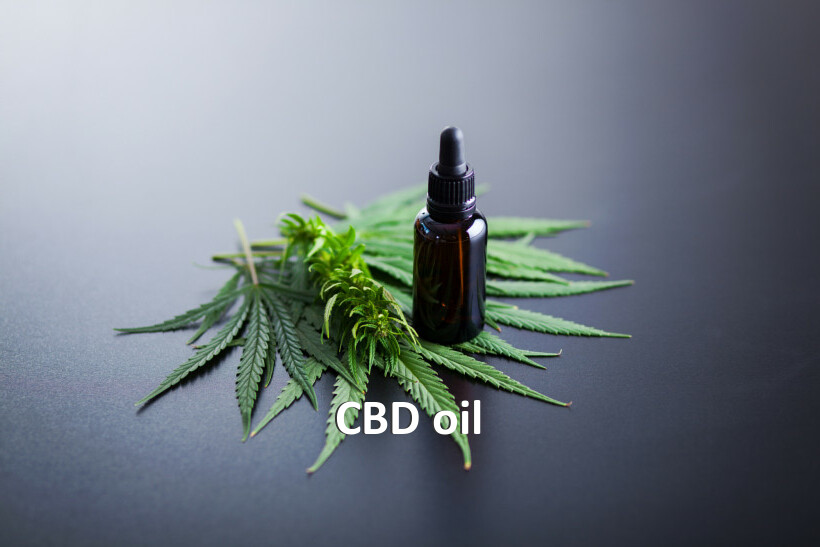 ---
What is cannabis ?
Cannabis is not a plant, but a botanical genus native to Asia. Most botanists agree that the cannabis genus includes three subspecies :
Cannabis Sativa, or industrial hemp, rich in CBD and low in THC
Cannabis Indica, or marijuana, low in CBD and high in THC
Cannabis Ruderalis, low in CBD and THC
Why highlight the CBD and THC content of these plants? Simply because these data are not secondary, on the contrary. These 2 molecules naturally produced by hemp (cannabis) are called cannabinoids. THC (tetrahydrocannabinol) is a psychotropic substance, which means that it has psychoactive effects on the psyche. It causes different sensations associated or not: drowsiness, euphoria, altered judgment, hunger, dry throat, red eyes, etc.. All these reasons, caused the prohibition of THC, and by extension of cannabis in general. Other cannabinoids such as CBD have therefore suffered from this legal decision, which condemned all cannabinoids from cannabis without distinction. The growing popularity of CBD has brought a new perspective on hemp (cannabis), as cannabis is no longer associated only with "recreational smoking", but rather with the tremendous therapeutic potential it has. The authorization of products such as CBD oils by decision of the Court of Cassation is proof of this.
What is CBD oil ?
As we have seen, CBD is a cannabinoid produced by hemp. It is mainly found in hemp flowers. These flowers have small bag-shaped glands that produce a substance rich in CBD, but also a large number of other cannabinoids, as well as aromatic terpenes and flavonoids (odoriferous molecules). Once the extraction of these substances is done, they are mixed with their support, an oil, like coconut oil in order to offer a conservation of quality. The whole is placed in a vial provided with a pipette allowing to proportion its contribution in oil of CBD.
CBD oil, and surrounding effect (broad spectrum)
In 1998, Dr. Mechoulam, a pioneer in the use of hemp for therapeutic purposes, described the importance of the synergy of the various compounds of hemp, cannabinoids, terpenes and flavonoids. It is the interaction of these molecules that gives the plant its therapeutic properties. Different studies show that the effects of CBD are much more powerful when combined with other cannabinoids, terpenes and flavonoids naturally present in hemp. This effect is called the entourage effect, or broad spectrum. Thus, it is important to consume a CBD oil, containing in addition to cannabidiol, other cannabinoids (CBG, CBN) associated with terpenes and flavonoids to maximize the effects of the product.
The effects of CBD oil
CBD oil has gained a lot of fame in recent months. Since the year of its discovery, cannabidiol and its effects on health have been the subject of more than 1,500 scientific publications, the interest in this promising molecule is major. If you want to improve your comfort of life, you have every interest in making CBD oil your ally, because CBD has several virtues that could interest you:
CBD, anti-inflammatory action and immunity
CBD and cardiovascular action
CBD and brain action
CBD and cancer
CBD and Crohn's disease
CBD and nausea
CBD and smoking, cocaine and opiate withdrawal
CBD and osteoporosis
CBD and chronic pain
CBD and obesity
CBD and epilepsy
CBD and weight loss
CBD and migraines
CBD and Alzheimer's disease
CBD and depression
CBD and Parkinson's disease
CBD and sleep disorders
CBD and sports
CBD and post-traumatic stress disorder
CBD and asthma
CBD and anxiety
CBD and dystonia
CBD and schizophrenia
CBD and autism spectrum disorders
CBD and glaucoma
CBD and hepatitis
CBD and arthritis